Dorset Tailors To My Business's Needs

The single biggest benefit of partnering with Dorset is the peace of mind knowing that I have a partner who has taken the time to understand my business and my business's IT needs. EVERY solution is tailored to my business's needs. The Dorset team is willing to roll up their sleeves and understand our system, as it exists today. Dorset is in the game with me, always moving the ball down the field - not trying to invent a new game.

Dorset was not the least expensive option I could have chosen for an IT MSP - but I knew that I was choosing a partner who was going to be a critical part of my business and that I was not buying a commodity service. If you are a business that is serious about building partnerships and delivering high quality service, you need to select vendors with those values in mind.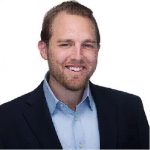 Sam Lamson
President
Rite Envelope & Graphics, Inc.
Over 20 Years Of Experience With Dorset!

Dorset has been with us since I started with our company back in 1999! Over the more than twenty years partnering with Dorset, we have had system failures, required replacements, and needed additional equipment. When we have found ourselves in a these situations, the Dorset team has always given a variety of options available to meet our business and budget needs.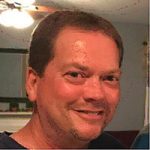 Gale Miller
Manager of Accounting, Finance and Operations
United Energy Plus Terminals, LLC
Big Firm Capabilities With Small Firm Accessibility

Dorset has all of the resources and expertise of a large firm, but is small enough that clients get to know the techs. I feel like their team is invested in helping us. I am able to have peace of mind knowing we have 24/7 monitoring and properly configured backups.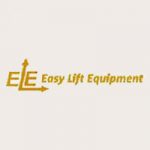 Zachary Johnston
Global Account Manager
Easy Lift Equipment Company Inc.
Dorset Helps Me Sleep At Night!

I find that the extremely quick response of the Dorset team is hands down what makes them stand out the most. That, coupled with the fact that their team is always professional, friendly, and eager to help, makes them a pleasure to work with. I should specifically mention that no one on the team ever makes us feel stupid for not knowing something or making an error with our computers - there's no "geek speak" and things are communicated clearly! Knowing that there is a team of professionals working behind the scenes to make sure our business stays up and running from an IT standpoint really helps me sleep at night.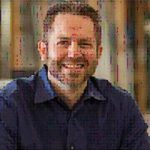 Justin Covington
Vice President
Eventions Productions
Getting Help Is Easy!

We are very happy with Dorset Connects. When problems arise, we are able to get help quickly and easily from their knowledgeable team. We also appreciate that Dorset has always been affordable and well-priced.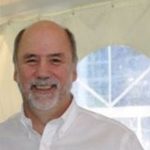 Ted Pace
General Manager
Brandywine Catering
Exceptional Service and Follow Up - Even After Hours!

The Dorset team is always very responsive, including after hours, and have done an excellent job at keeping our systems secure and functioning. After every service call, Dorset asks, "How did we do?" Throughout our long-term partnership with Dorset, service and follow up has been exceptional!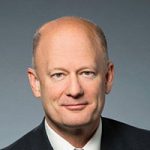 Donald Ransom, Esq.
Casarino Christman Shalk Ransom & Doss, P.A.
They Allow My Team To Be Productive

My goal as President is to make my people happy and productive - and Dorset allows me to do that! When my employees need to reach out to the Help Desk, their problems are resolved quickly. Dorset is very knowledgeable in dealing with our company's needs and they have the ability to look down the line for forecasting and pro-active problem solving. Working with Dorset has allowed me to do what I am supposed to do and not have to worry about anything network related!

Dan Dobbin
President
Action Mailers
Responsive, Professional, and Knowledgeable!

Dorset provides us with the IT expertise and knowledge that we lack as a small business, specifically around security. The day-to-day monitoring of our workstations and the enhanced security features on our cloud-based systems helps us mitigate the risks of cyberattacks and phishing scams. The technicians are very responsive, professional and address any issues that arise in a timely manner. The Dorset team plays an important role in helping us achieve our IT goals and plans, and they are eager to help us find solutions that meet our specific needs as a small nonprofit. The quarterly check-ins with management are very helpful as they allow us to get an update on the current IT trends and security risks. Dorset is a great partner to us!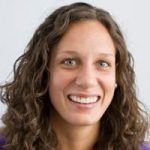 Laura Pelkey
Associate Director of Finance and Administration
Aeris
Dorset Has Streamlined Our Ability to Work Remotely!

Prior to contracting with Dorset, there were five steps for us to sign in remotely and many times, those steps still did not work. Dorset was able to solve this problem for us - now it is two quick steps and it works every time. In the post-COVID era, streamlining this remote connection is vital. We are very happy that we made the switch to Dorset!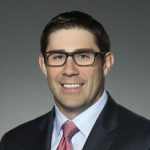 Nicholas Krayer, Esq.
Partner
Pratcher Krayer LLC
Dorset Will Take Care Of You!

Since partnering with Dorset Connects, I have not had to worry about fixing my tech - Dorset handles any and all issues quickly. The timely and cost-effective service are a huge benefit to any business owner. Don't waste your time talking to other guys. Dorset will take care of you!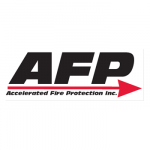 Jason Mullen
President
Accelerated Fire Protection, Inc.
Make the Right Decision And Hire Dorset Today!

Partnering with Dorset has allowed us to get a more clear direction about our IT needs. The quick response time and reasonable pricing has further benefited our small business, and allowed up to make sure that our and our clients' data is safe and secure. The personalized approach and ability to get everything back to normal when there is an emergency is what has set Dorset apart from other IT firms that we have used before! You can wait and continue to procrastinate about switching IT firms or you can make the right decision and hire Dorset today. You will NOT regret it!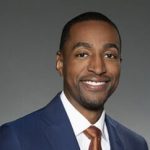 Samuel Pratcher, III
Founding Partner
Pratcher Krayer Injury Lawyers
I Wish We Would Have Switched To Dorset Connects Sooner!

We recently switched to working with Dorset Connects and I just want to say how pleased and grateful I am for the service they are delivering. I wish we had found them sooner! We are excited to continue taking proactive steps to improve our systems under their guidance.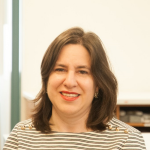 Michelle Eisenberg
Deputy Director
Conservation Center for Art & Historic Artifacts
IT support is excellent - prompt and courteous service no matter how large or how small the problem is.
Helen P.
Milestone Construction
If you are looking for IT service or Network Solutions, I highly recommend talking to the staff over at Dorset connects. They offer a lot of services for small medium or large companies. The owner has built this company from the ground, and puts a lot of care and dedication into each and every account. They're amazing people here and I cannot see anybody ever being disappointed.
Ryan B.
S. Griffith Termite Control
The entire team is very responsive, knowledgeable, and professional. Dorset takes the time to understand our business to make sure the proper IT security and systems are in place. Our IT practices have improved greatly across the board since bringing them on as our Service Provider.
Laura P.
Aeris